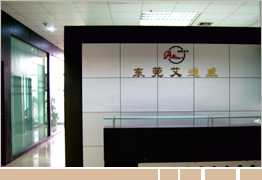 Congregating the development and production of high-tech products such as metal dome,Metal dome Arrays/sheets, metal dome membrane switch and precision hardware punch components etc., Dongguan Activate Precision Hardware Electronics Co. Ltd. has been engaged in providing the parts and accessories for the high-tech enterprise known at home and abroad.Most advanced technology and high-tech production equipment, together with the high qualified management staff and scientific research, as well as the serious quality warrant system, all of which contribute to the reliability and long-term stability of the product quality.
"Keep improving, perform creativity, serve honestly, create bilateral-profit",the company strictly follows the operation stipulated in ISO9001:2000 in respect of material purchasing, product manufacturing, testing, packing, marketing and so on. In order to develop more new products to enrich the catalogue, we offer 10% of annual sale for scientific research, and strive for development together with our old & new customers, as well as compatriots of the industry.
Following the quality guidance of "with the development of society and population, the quality requirement for the products in the market is getting more and more high, which resulted in the endless pursuit for product quality", the product quality and service manner in the company have gained good appraisement from many manufacturer known at home and abroad. We shall provide you with more qualified products and more reasonable price and more satisfied service to the best of our ability.